SWIM RETREAT AT MT WHITE STATION
Dates: Friday 24 – Sunday 26 November 2023
Location: Mt White Station, Arthurs Pass, South Island
This swim retreat is a holistic, natural water-based wilderness experience, located on a remote working high-country station.
You'll be situated right next to an amazing high-country lake which is 1.4km long.
This weekend has all the ingredients that we think you need to recharge, switch off, revitalise and connect. Daily swims, great food, luxury accommodation, walking, stretching and a wellness session.
With the opportunity to bring your own bike and explore a little further, do additional walking, or simply relax, unwind and enjoy the surrounds.
The choice is yours…the options are endless.
Road access is very good and most often a standard car will be suitable. However, in the case of inclement weather, the creeks can rise very quickly. We would recommend a SUV or similar for this trip.
Click this link for full details: Swim Retreat at Mt White Station_Nov2023
For further info please email; info@fitandabel.com
LAKE BRUNNER DISTANCE TRAINING SWIM CAMP 
Dates: Thursday 30 Nov – Sunday 3 December 2023
Location: Lake Brunner, West Coast, South Island
This distance camp is designed for you to practice distance swimming skills; feeding, sighting, navigating, holding pace and building your endurance, all in a safe supervised environment in a beautiful location.
Click this link for full details: Lake Brunner Distance Swim Camp_2023
For further info please email Chloe; swimcoach@fitandabel.com
This camp is kindly supported by Hotel Lake Brunner, our preferred accommodation provider in Moana, Lake Brunner. If you choose to book with them for this swim camp, you will receive a 10% discount on your booking. Please ask us for the code. We also choose Hotel Lake Brunner for our group evening meals.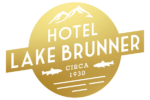 WAITAKI VALLEY REALSWIM ADVENTURE
Dates: 14 – 17 March 2024. Fully booked. Waitlist available, email; events@fitandabel.com.
Location: Otematata, North Otago, South Island, NZ
This RealSwim Adventure is located in one of the most beautiful areas of the South Island, the Waitaki Valley.
Based in the village of Otematata, North Otago, surrounded by rugged peaks we will explore areas of all three of the hydro lakes; Benmore, Aviemore and Waitaki. Lake Benmore is NZ'S largest manmade lake and the dam is the largest earth dam in New Zealand.
This weekend has all the ingredients for a unique swim adventure including swimming a flooded canyon, a 'swoosh' river swim and exploring on land as well as in the water with a hike and swim adventure. You can expect a bit more of a journey with up to 7km of hiking across the day.
We have included three BBQ meals across this weekend to provide opportunities in different scenic spots to simply relax, socialise and connect, and admire the beauty of this stunning area.
Join us for what will be memorable weekend in the south!
Click this link for more details and the weekend schedule; Waitaki Valley RealSwim Adventure_March2024
For further info please email Penelope; events@fitandabel.com
WEST COAST REALSWIM ADVENTURE
"Your swim holiday was absolutely perfect because it was masterfully planned and executed, with the utmost grace and care. I felt safe and seen by you." – Justine 2022
Dates: 21 – 24 March 2024
Location: Lake Brunner, West Coast, South Island, NZ
Lake Brunner, the largest lake on the West Coast, provides the ultimate RealSwim Adventure playground!
This RealSwim Adventure trip based in Moana is one out of the box as we combine our West Coast favourites into an epic weekend. Challenge yourself with a Lake Brunner crossing (approx. 9.6km), explore somewhere new at Lake Haupiri, fulfil your adventurous side with our Lake Poerua swim, and enjoy the peaceful sunrise with our dark to dawn final swim.
For an end of summer adventure complete with relaxed 'real swimming', stunning scenery, great company, delicious food and plenty of banter, this will be hard to beat!
You will get to enjoy five swims across the four days.
Join us to finish your swim season on a high with this varied and adventurous swimming weekend in the stunning dark lakes of the West Coast.
Click this link for more details and the weekend schedule; West Coast RealSwim Adventure_March 2024
For further info please email Penelope; events@fitandabel.com
This camp is kindly supported by Hotel Lake Brunner, our preferred accommodation provider in Moana, Lake Brunner. If you choose to book with them for this swim camp, you will receive a 10% discount on your booking. Please ask us for the code. We also choose Hotel Lake Brunner for our group evening meals.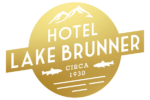 SWIM ANALYTICS CAMP
"It is really helpful to have clear explanations of how to improve and then be given the basic steps to build and develop. Fit & Abel is the first place that I have found that has provided this." – Justin, 2023
Dates: 26 – 28 July 2024
Location: Abelfields/RealSwim Centre, Kaiapoi
This course is designed to explore and breakdown the finer details of swimming in a small, intimate group setting. We will work with you to personalize the course directly to your needs and help you excel in your swimming.
Swim analytics will drill into the most efficient freestyle stroke for you based primarily on your physiology and taking into account previous injuries, mobility, and also help you identify limitations. This is the platform from which we will take that next step in increasing your performance.
During this course we will cover:
In-depth Video Analysis
A theory breakdown of the freestyle stroke
Mobility & active testing – discovering your baseline
Swim specific stretches & exercises
3x swim technique sessions based directly on the learnings from your swimming videos
We'll answer some of the most common questions:
– What are some easy wins I can make for my swim stroke?
– How do I become a more efficient swimmer?
– What can I do to support my swim training?
Join us to discover the answers to these questions, and more.
Click this link for further details and the weekend schedule: Swim Analytics July 2024
If you have any questions about this camp, please email Chloe: swimcoach@fitandabel.com
Marathon Swimming
Training
Get yourself a coach or at least get some guidance. Your training should be progressive. In simple terms don't try and swim your swim in training immediately. Build in manageable distances and progressions. Most athletes begin in the pool building up both endurance and speed. Develop an understanding of what pace 'feels' like compared to the clock. Build consistent repeats in 100's , 200's, 300's , 400's and onward. Broken swimming is much better to start. Don't forget to work on your kick as well!
The longer you swim continuously the slower you swim
If you aren't comfortable in the open water then you need to allow plenty of time to adapt. Spend time in the temperatures and conditions you expect to encounter during your swim. You do not need to do all of your swim training in open water. In fact the pool plays an important role throughout your training.
A balance between pool training and open water training is essential
Be patient with your training. Some technique development to start is always helpful. Many injuries occur from doing too much too soon.
Test yourself … around 8- 4 weeks out from your swim it is appropriate to test yourself with conditions and procedures replicating as close as possible to your actual swim … freshwater should be in freshwater, ocean swimmers should conduct their trial swim in the ocean. Set a target… a distance of around 2/3 to 3/4  of your intended marathon swim distance. If you're planning a 26km swim you should be achieving an 18km swim, if you're planning a 40km swim aim for 26-30km training distance. Don't just swim for a set time, include a distance as a target… it's no use swimming 6 hours but only achieving 12km!   Try and include relevant water temperatures, feeding criteria, swim clothing that you will use on the actual event. It's also a good opportunity to train your support crew so they understand how you may react under duress. Take notes during this training swim for learning. If you have a good progressive training plan the ideal would be to conduct at least two of these swims. One swim can be completed about 6-3 months out from your swim slot – learn from it. The next test swim should be 8-4 weeks from your swim slot.
Save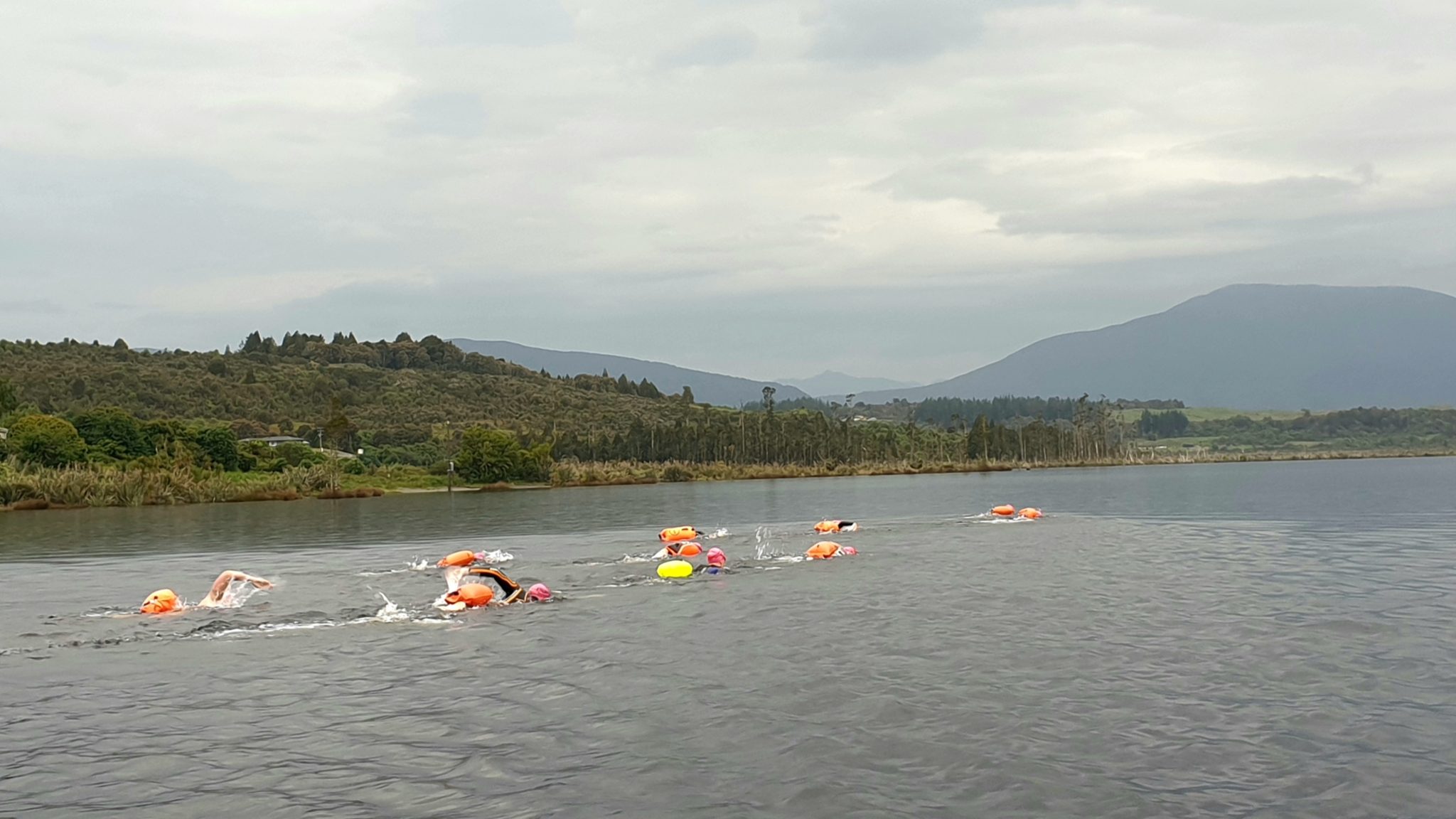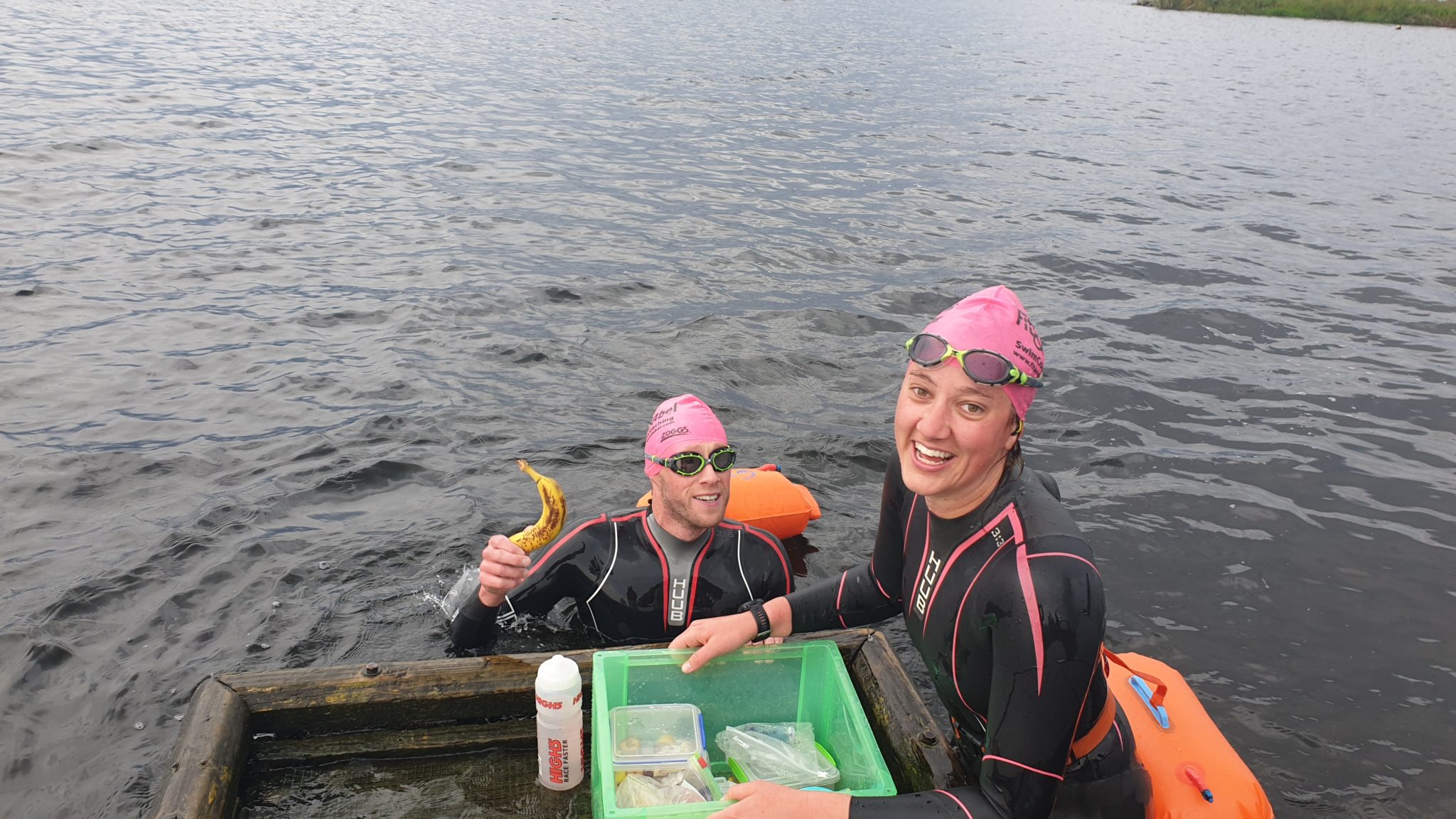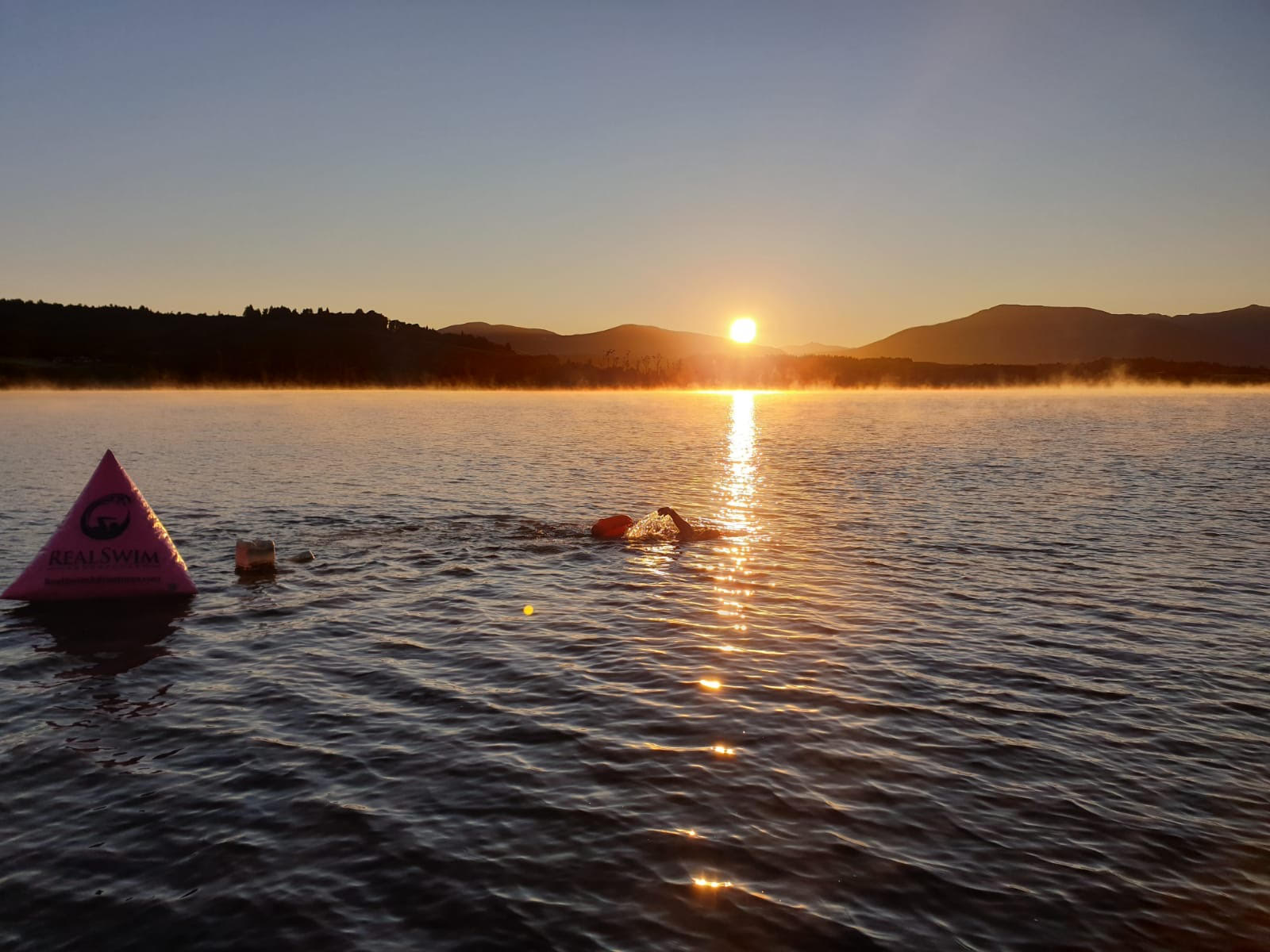 Nutrition
Part of your swim training is practicing your nutrition. Learn from other swimmers but also learn what works for you. Understand that there will be a balance between what science and the experts say and what your body tells you. Feeding plans and nutrition vary between swimmers.
Continuous energy intake and good hydration are two key factors that will allow you to keep moving and to stay warm.
We use the mantra 'a little often' with regards to feeding. Liquids are easier to consume when swimming but solids can provide an added boost. It's essential not to spend too long at feed stops. Consideration to 'how' you will consume is just as important to what you consume.
Favourites with us includes Pure Sports Nutrition, bananas, electrolyte drinks, small treats and canned peaches.
Be aware that many swims are aborted because a swimmer becomes sick. Sometimes it is sea seasickness. Often it's an upset stomach. For many swimmers our stomach will only accept so much carbohydrates while exercising in a horizontal position before saying 'enough is enough' … use your training to find your happy medium.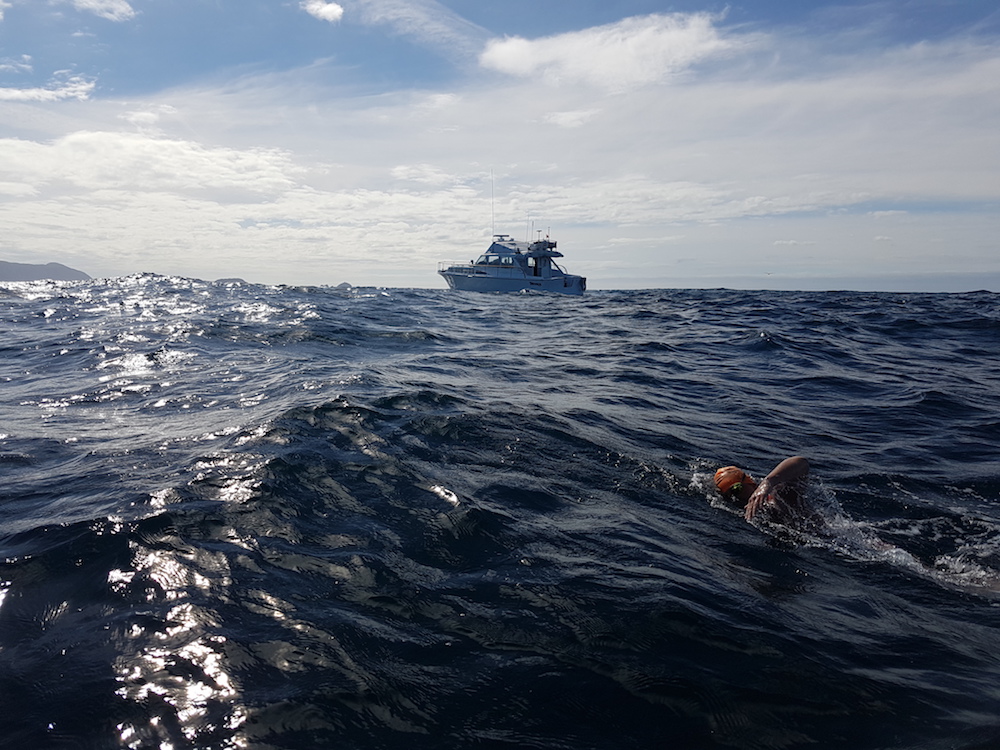 Execution and Guidelines
A marathon swim follows some traditional guide lines . You may of course do whatever you like for your swim but for it to be accepted by the wider community you should follow some general guidelines.
Document your swim especially
Video and photographs of the start, finish and feeding times
An electronic record of the swim progress showing the plot/ distance time/ positioning
Independent observer notes of start, finish time, feed times, wind, weather and water temperatures throughout
A swimmer has no contact with support vessel or other people throughout the swim
A swimmer wears swim cap, swim suit (not wetsuit), googles and ear plugs (optional) only
A swimmer swims solo ( a swimmer can join for pacing for not more than an hour)
These are just the basic guidelines for a marathon swim. You can deviate from this and there are many more considerations. If you plan to wear a wetsuit, touch the boat etc that's fine but you should declare this beforehand to avoid confusion. Your swim will be known as an assisted swim. This is no way takes away from your achievement it simply confirms for the record how you executed your swim.
We adher to Marathon Swim Federation Guidelines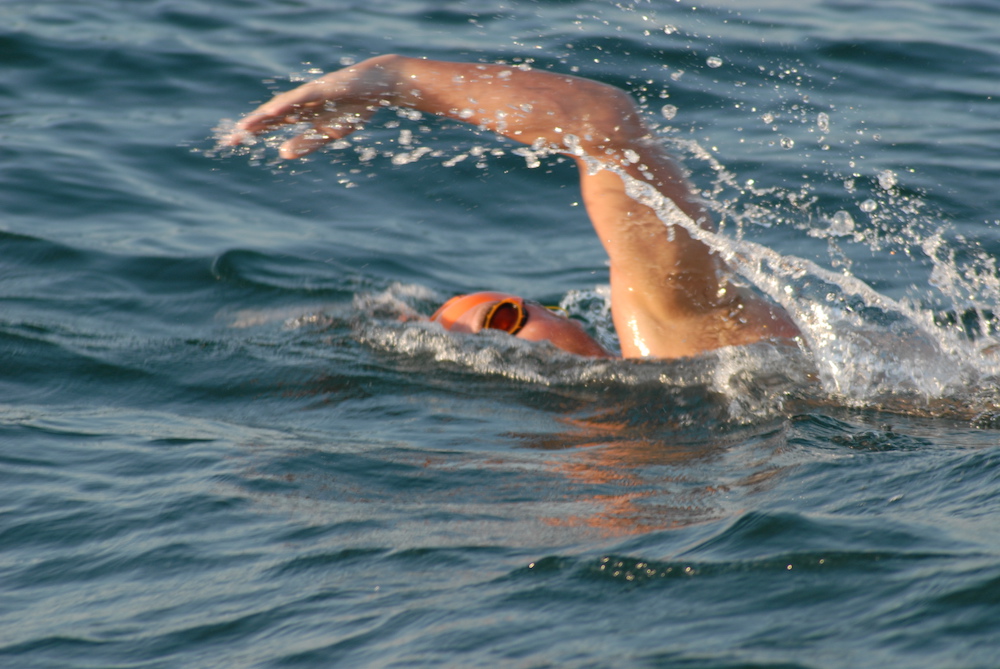 Safety
Safety should be your paramount concern when training and executing your event.
If in doubt don't go out
Never swim alone
Wear a RealSwim bag or similar for visibility in the water
Always wear a bright swim cap (Yellow, pink, orange or red)
Ideally carry a communication device with you if you need to call for assistance . This could be a waterproof VHF hand held in a RealSwim Bag or a beacon
Leave your swim intentions with someone shore based who can follow up if you don't return
Swim in local swim advisory lanes/ areas. If unsure find out before you head out.
Always always think about 'how will I exit this swim in a hurry if I need to? Where are the exit points along the swim?
For your bigger swims… have an escort, think about the 'what if's … can your escort safely and easily remove you from the water? Can your escort provide essential first aid?
Your biggest hazards are typically the weather, other water users and swimming beyond your ability on a given day. All a perfectly manageable with planning.
These guidelines are to help get you started. We highly recommend you seek help and guidance before undertaking any marathon swim challenge. Contact us if you have further questions info@fitandabel.com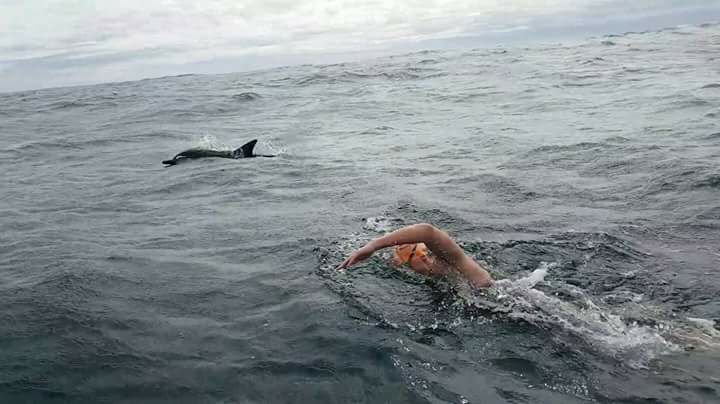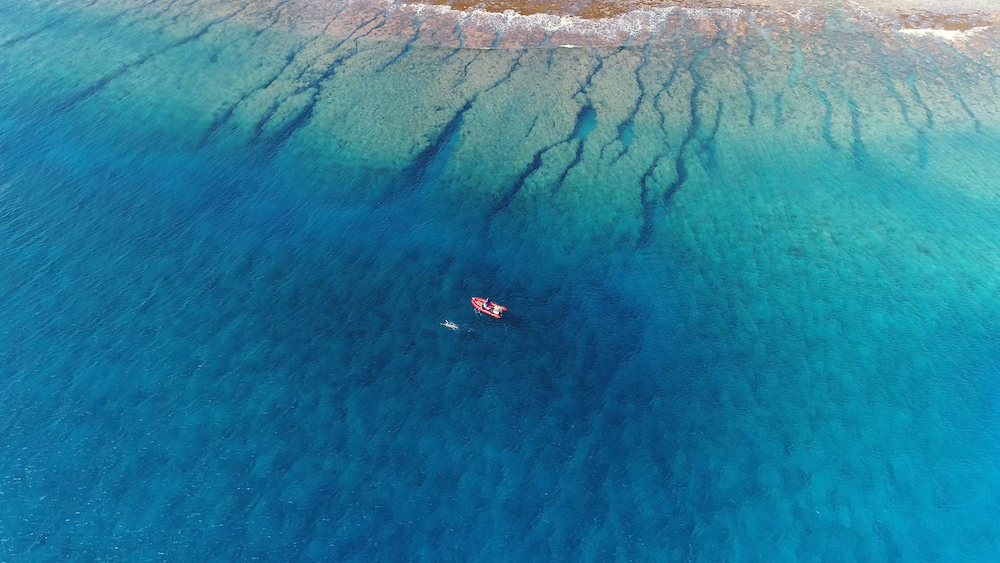 Get yourself a coach to help you achieve your swimming goals.