ZOGGS BIG WAVE SERIES
Entries open soon for the Zoggs Big Wave Series – 1500m ocean swim through the surf zone.
Series pass ENTER HERE
To enter
15 December Spencerpark HERE
6 January South Brighton HERE
19 January New Brighton HERE
Dates
Big Wave 1 @ Saturday 15 December 8am Spencerpark SLSC
Big Wave 2 @ Sunday 6 January 8am South Brighton SLSC
Big Wave 3 @ Saturday 19 January 8am New Brighton SLSC
Entry Fee :
Online registration $25 per swim / on the day $35. Online registration closes midnight Friday.
Timeline:
Pre-event check in from 7am , closes 7.45am. Wave 1 (Male) starts 8am , Wave 2 (Female) starts 8.05am.
About the Event
Run in conjunction with SLSNZ , we are excited to bring you the Zoggs BigWave Series over the summer of 2018/2019. As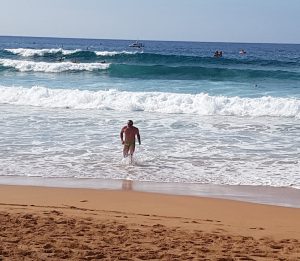 open water swimmer ourselves we at FitandAbel continue to strive to develop our open water experiences and skills. The Zoggs BigWave Series is for the open water swimmer looking to expand their skills and challenge themselves in the open water.
Three races in the series starting with a short run (or walk) off the beach
2 waves (male and female) per event and six categories (Under 18, Under 30/ Over 30 )
1500M swim distance. Out through the waves along the back of the surf and then back in to shore.
One distance , 1st, 2nd and 3rd places for male and female, Under 18, under 30 , Masters Over 30 years Male and Female plus the chance to compete for the big wave champion.
*Minimum age for this race is 13 years on the day, anyone under 18 will need their parent to consent by registering for the Zoggs BigWave online and confirming the waiver.