Zoggs Big Wave Event
Zoggs Big Wave event is a 1500m ocean swim through the surf zone!
Details
Run in conjunction with SLSNZ, we are excited to bring back the Zoggs BigWave Event for one race only,
18 January 2020. As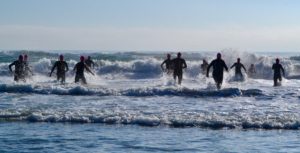 open water swimmers ourselves, we at FitandAbel continue to strive to develop our open water experiences and skills. The Zoggs BigWave is for the open water swimmer looking to expand their skills and challenge themselves. To support you with developing those skills and your preparation for this event, we are running three coached clinics specific to swimming in the surf; Dec 12 and 19 2019, and Jan 16 2020. 6:30pm at New Brighton SLSC. BOOK HERE.
THE EVENT
One race only, starting with a short run (or walk) off the beach
2 waves (male and female) per event and six categories (Under 18, Under 30/Over 30)
1500M swim distance only. Out through the waves along the back of the surf and then back in to shore.
1st place awards for male and female; Under 18, Under 30, Masters Over 30 years. Plus the chance to win some great spot prizes too.
*Minimum age for this race is 13 years on the day, anyone under 18 will need their parent to consent by registering for the Zoggs BigWave online and confirming the waiver.
Date & Location
18 January 2020,  Spencerpark Surf Life Saving Club
Pricing
Online registration $25 per swim / on the day $35. Online registration closes 8pm Friday, after that time it'll be on the day entries only.
Event Timeline
Pre-event check in from 6.45am, closes 7.25am.
Race briefing 7.35am, then walk down beach to start line.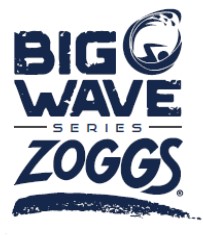 Wave 1 (Male) starts 8am , Wave 2 (Female) starts 8.02am.
Results of Past Events
2018 Results below:
Big Wave 1 RESULTS
Big Wave 2 RESULTS
Big Wave 3 RESULTS
Zoggs Big Wave event is a 1500m ocean swim through the surf zone!