Kaiapoi RealSwim Centre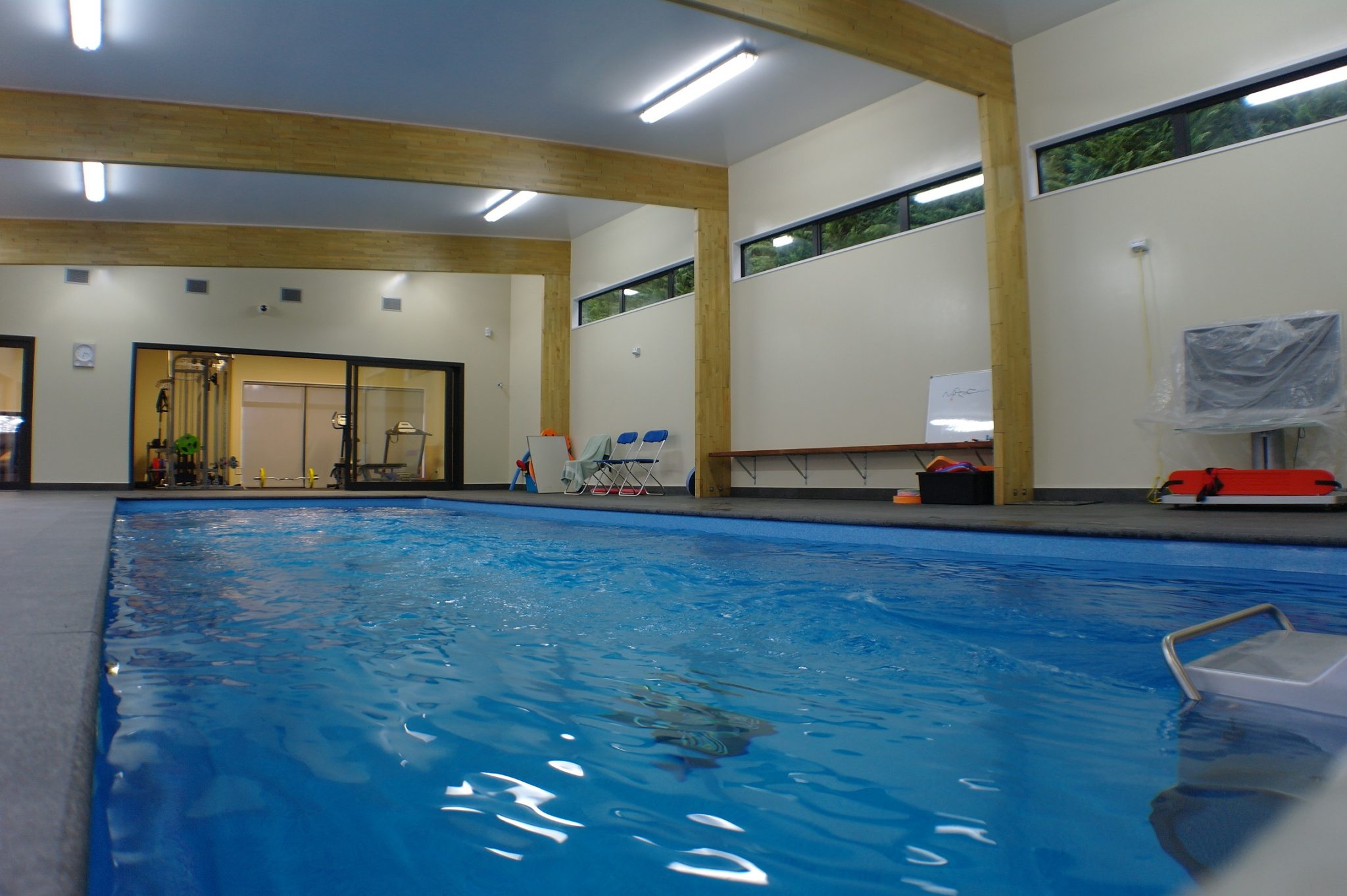 The RealSwim HQ is based in Kaiapoi, an easy 20min drive from central Christchurch. Our private indoor 12m heated pool, equipped with a flume, provides a stress-free and calm environment for you to focus on your 121 lesson without public observation. The beautifully appointed facility provides lovely shower and bathroom facilities so you can come from your day's activities, and then return to your schedule, refreshed after your time in the water.
What We Offer
1) We specialise in learn to swim, and provide 1-2-1 lessons for adults and children. Start from scratch, or continue to develop and improve your swimming so you can take it to the next level; events, racing, open water swimming and marathon swimming.
2) We provide video technique analysis, filming you from 6 different angles while in the water. This allows you to observe your swimming immediately so that learning and adaptation can be made during the lesson.
3) Residential Learn to Swim: we provide high quality accommodation on site providing you the opportunity to immerse yourself in your swimming training. Let us look after you, while you embrace your new challenge. Minimum 3days, 2 nights. For further info and pricing email: swimcoach@fitandabel.com.
Prices
121 Swim Technique Lesson with Video Analysis 60 mins $115
121 Swim Technique 40 mins $85
121 Learn to Swim Adult/Child 30 mins $57.50
Fundamentals of Freestyle program 6x 30mins $345
Bookings
Dan and Chloe can be available 7 days a week – you need only ask. Please check our calendar first and book at a time that suits you.
Or if you have a special request for a time/day not listed, please contact Chloe on: swimcoach@fitandabel.com
Terms & Conditions
Any booked session cancelled greater than 24 hours prior to the session will be rescheduled at no cost. Cancellations within 24 hours of the scheduled time will not be rescheduled or refunded. Please respect this policy as the business is run on appointment only. If you cancel late, it is too late to re-book that slot. This policy also runs in reverse, should Fit&Abel Ltd cancel within 24 hours you can expect a complimentary session.
The below is hidden on all screen sizes. Its being left here for the 2019 winter season and when requested by Dan, it can be dragged back into the section above where it will display.