Aqua Juniors
What we do
We specialise in teaching water safety and swimming skills to children of all ages and all abilities while providing support and understanding for the family.
Our Instructors
The Sensational Swim Programme instructors work closely with parents and children to find the best way to enhance the aquatic learning pathway. Our instructors have experience across all swimming and learning techniques.
Our Private Pool (Cashmere)
Our unique surroundings ensure convenience and privacy in a calm and welcoming environment.
Our Classes
Our classes are small,  this gives each swimmer time with the instructor to work on their needs at a closer level. Only one lessons happening at a time.
Outcomes
The Sensational Swim Structure focuses on achievable goals and incentives to ensure that all swimmers progress as efficiently as possible.
Testimonials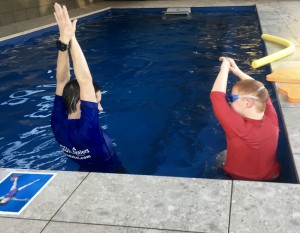 Our son Mag has Dyspraxia and general developmental delay with sensory issues to boot. At the age of 6, learning to swim was becoming the impossible dream! We just couldn't find an environment that didn't make Mag really anxious and we tried lots of options without success.
Aqua Juniors works for Mag because the environment is quiet, controlled and the instructors have taken the time to understand Mag's challenges and create a swimming lesson that is engaging, structured and fun. We went to Hanmer last weekend and he was so independent in
the water. It was fantastic!"
Emma.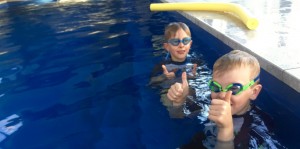 Enrolling Joash in Aqua Juniors is the
best decision we have made
. We love the facility and most of all we appreciate the care Bríd and Lee Anne has shown us since day one. We will definitely enrol Joash for the next term and the terms to come. Joash is very happy with his swimming lessons and he's been progressing well.
Thank you so much!
Jenelle.
Save
See you in the water! For bookings and information, please send email